AniMinneapolis provides you with a safe, exciting, fun place to make friends with people who share the same interests, as you participate in your choice of hundreds of different events. Over three days you can cosplay (optional), attend big events like concerts/dances/contests, play video games, and buy anime stuff. Because you'll be doing this among thousands of other anime fans, you're likely to meet a few cool people who like the same things and enjoy them together. Or, if you're a loner, we have some of the most epic event experiences you can imagine - exciting concerts, autograph sessions, hilarious panels and events, and much more.
Marissa Lenti
Vocamerica
Tia Ballard
Chuck Huber
Zack Storch
Greg Ayres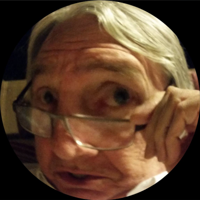 R Bruce Elliott
Quinton Flynn
John Stocker
Whitney Rodgers
Mallorie Rodak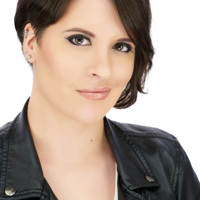 Morgan Berry
Gigi Edgley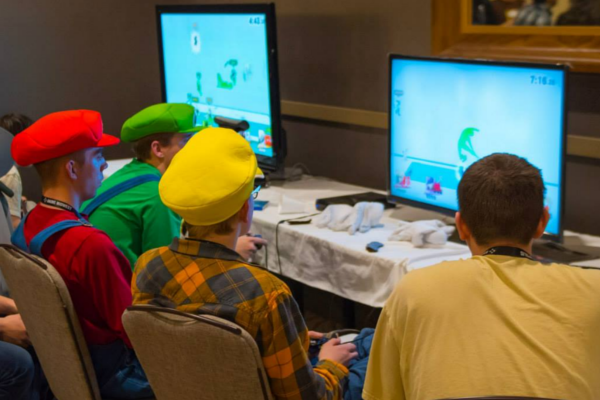 Register right now for $47.00.
Super-low full 3-day price.
You can register online, or at the convention.
Can't register soon? Here are our future prices:
$30.00 Weekend Registration May 24 - Jul 20, 2019
$35.00 Weekend Registration July 20 - Aug 20, 2019
$37.00 Weekend Registration August 20 - Sep 20, 2019
$40.00 Weekend Registration September 20 - Mar 5, 2020
$38.00 Weekend Registration (Cyber Monday) December 1 - 3, 2019
$40.00 Weekend Registration March 5 - Feb 25, 2021
$47.00 Weekend Registration February 25 - Apr 10, 2021
$49.00 Weekend Registration April 10 - May 1, 2021
$50.00 Weekend Registration May 1 - Jun 20, 2021
$30.00 Saturday (Cyber Monday) December 1 - 3, 2019
The convention dates:
May 7 - 9, 2021
One day only: $40.
Online registration benefits
:
Make sure you have a badge before we run out.
Faster check-in at the convention.
We invite more guests as more people register.
Registration FAQs
What does my registration money go towards?
Your registration fees go towards making the best convention possible. Our largest expenses every year include paying for the hotel in which to hold the convention, and the special guests that highlight the convention (including flights, meals, and hotel rooms). We use it to get our full-color 8.5"x11" program guides, plastic card badges, and pay for the technology that we rent or buy every year (computers for registration, projectors for video rooms).
What are platinum badges?
Platinum badges get you first-in-line privileges at these events: Steam Powered Giraffe Concert, The Fantasy Ball, Each Nights Rave Dance. See more.
When should I pre-register?
The sooner you register, the lower the admission price you pay. Online pre-registration is a very easy and quick way to pay. Many people register as early as possible to save as much as they can, but some also wait until they can be certain they know that they are able to attend the convention. We recommend registering as early as you can, because your early registration helps us plan a bigger and better weekend.
What do I get for registering?
Your registration gives you access to the entire anamazing convention, which includes a weekend of over 50 different events, access to our massive exhibit hall, access to our video screening rooms, access to our video gaming room, and access to everything else. At this time, none of the events cost extra to attend - any exceptions will be noted in the event description (though it goes without saying that you can buy things in the dealers room or one of our auction events). Your registration pays for the special guests of honor you can meet, technology, program books, equipment, and everything that goes into putting an entire weekend of events together. Every con event has a lot of costs such as renting the venue, renting equipment, microphones, projectors, program guides, safety staff, and your registrations make these individual events in the convention possible.
Can I register by mail?
The only way to register is online. Online registration is much faster, and more secure, and your data is instantly entered into our registration database. HOWEVER, if you are with a school group of 10+ people and the only way you can register is with a paper check, contact us for help and we'll take care of you.
What is a badge?
A badge is a plastic/paper card with your name and registration ticket number that lets you into convention events. You can pick up this badge, with a lanyard to wear it, at the registration desk when you get to the convention. The conference badge grants access to all events of the convention, but use of the badge is subject to all terms, conditions, and rules of the convention. Attending is a privilege, and badges can be revoked without refund for violation of the rules at any time by convention staff.
What should my "badge name" be?
A "badge name" is the name we print on your badge. Many people choose their character or cosplay names, or use their real names. Some people choose to use just their first names. Please limit your badge name to less than 20 characters. Space for us to print your name on the badge is limited.
Is there a group discount?
Yes, when 10 people or more register as a group (such as an anime club) you can get 10% off the current registration price per person. This happens automatically! Simply add ten people who are over 13 years old, and you'll see the discount applied. All ten registrations must be paid for together online with a credit card using the same account (or with an official school check for school groups). Email with questions.
Is there a discount for children?
Yes. Children from 7 to 12 can get a weekend badge for $10 off the price for adults, but children under 13 must be accompanied by a supervisory adult who also purchases a badge at the full adult weekend price (max 2 children per adult). This can be done online or at the door, but they must be purchased at the same time (not separately, ever). The single day price for children is the same as for adults, there is no discount for single day registration for children. Children under 7 are admitted free with the purchase of an adult registration. Children under 7 do not need to buy a badge or register. Children under 13 must be with an adult at all times.
Can I bring my mom or grandma?
Yes! They need a badge to enter convention space, but to make it easier we give you an automatic $5 discount to anyone over 40 registering with at least two relatives under 18. This discount is only valid online on weekend badges, and only if you register together.
Is there a discount for educators or teachers?
To make it easier for school groups to attend, teachers, or other licensed educators who are chaperoning a school group, can register for our convention for free by emailing us at least 35 days before the convention. We encourage groups to bring their teachers. Unfortunately since our convention reaches such a wide audience, only those individuals employed by a school/university/etc at least half-time are eligible for free admission.
Where do I get my badge?
You must pick up your badge (or register) at the registration desk, they will not be mailed. We request that you provide photo ID if you have pre-registered. There will be separate lines for pre-registration and at-con registration, please be sure to find the correct line.
How do I get registration confirmation?
We will email you with confirmation of your registration soon after registering, in most cases. Please save your PayPal receipt, as it can also serve as confirmation of your registration. You only need your ID to pick up your badge, you don't need your email (though it may speed up the process).
I pre-registered and can't make it this year, can I get a refund?
We try to have a generous refund policy. We can send you a refund, minus a $5 fee each, if the refund is requested soon enough after registering, but not when the convention is too close. We do not allow badges to be resold, given away, or otherwise transferred to other individuals. See the complete policy.
Why should I pre-register?
Pre-registration helps us estimate the number of attendees we will have, and it helps us pay for things in advance. If you pre-register, we can invite more guests, buy more food for our ConSweet if we have one, plan more entertainment, and a lot more. Oh, and you save money.
What do my convention registration costs go towards?
Your registration payments are used for a number of purposes to facilitate holding the convention, such as paying the hotel or convention center, bringing in VIP guests of honor, screenings of anime, and getting equipment used during the convention. Early registration gets a discount, as we are often able to lower costs when we can more accurately estimate the number of people attending in advance. Your registration fees also help us put a large number of hours each week into planning the event.
What if I have questions about other things?
If your question is not answered, please check our website for a section that may answer your question. Only if you can not find the answer online, you should contact us.
AniMinneapolis 2021
Hyatt Regency Minneapolis
1300 Nicollet Mall
Minneapolis, MN 55403
We are excited to bring AniMinneapolis to the Hyatt Regency Minneapolis, in the heart of downtown. We are happy to have a lot of two-bed rooms for this year! Some highlights from this hotel include:
A low rate of only $125 per night for a two-bed room. This means you can fit at least four of your friends together for cheap!
A ton of event space to make the best convention ever, so that we can hold more awesome events like Karaoke and table top gaming in addition to a new massive exhibit hall.
Our ConSweet, which includes free ramen, rice, and soda. Attendees will have access to free ramen and soda all weekend, as part of their admission.
Keep in mind parking is $29 per day. Unfortunately parking is not owned by the hotel so we can't get a bigger discount.
Hyatt Regency Minneapolis
Hotel Block Status: Now open for 2020!
Please Remember. Get your room early to make sure to get one at the low group rate!
Rooms Cost: $125.00+tax per night.
Many parts of the skywalk are under a "uniform hours" program. Skywalk hours may change, but these are the expected hours to use the skywalk for convenient inside travel!
M-F 6:30 a.m. - 10 p.m.**
Sat 9:30 a.m. - 8 p.m.**
Sun Noon - 6 p.m.**
**Note: We have been told that the skywalk will be open until 1am during our convention. However we can not be 100% certain as this relies on several different venues remembering to keep their section open during that time.

Overflow / Discounted Parking
Parking at the con venue is $29/day. Due to incredibly high demand and ticket sales, we have found expanded parking options exclusively for AniMinneapolis attendees.
Click here to reserve parking downtown with ParkWhiz.
Overflow Parking Location
727 Vineland Pl, Minneapolis, MN 55403
** Connected to the Walker Art Center
Optional walking distance: 15 minutes through Loring Park
Price: $7 per 24 hours.
Other Parking Options
These are the main parking options most attendees utilize.
Hyatt Regency Minneapolis's Loring Ramp: $29/day
Millennium Hotel: $21/day
Future Dates
May 24-26, 2019
May 22-24, 2020
May 7-9, 2021
May 6-8, 2022
May 26-28, 2023
May 24-26, 2024
Meet a ton of awesome special guests every year at AniMinneapolis, including performers, voice actors, directors, and more. Get their autographs for free (unless otherwise specified), meet them in Q&A sessions, and more.
Marissa Lenti
"Marissa Lenti is a voice actress who you can hear in anime roles like Cocotte in Dragon Ball Super, Libra in Fairy Tail, Gray Wolf in Kemono Friends, Momoko Hyakushiki & Kuu in NANBAKA, Chiaki Hoshinomori in Gamers!, Mistress Sadie in One Piece, Ilse Langnar in Attack on Titan: Junior High, Saeko Nogami in City Hunter: Shinjuku Private Eyes, and Alicia Florence in Aria the Animation, among others! She's also appeared in many video games, like as the playable character Moze in the newly released Borderlands 3, as well as Brawl Stars, SMITE, Yandere Simulator, Huniepop 2, A Hat In Time, My Tamagotchi Forever, and more.
When she's not acting, she's casting & directing for Sound Cadence Studios, with some of her recent projects being directing the English dubs of the anime Kemono Friends, B't X, This Boy Is A Professional Wizard, and This Boy Suffers From Crystallization, as well as casting for Rooster Teeth's RWBY, gen:LOCK, Red vs Blue, Nomad of Nowhere, and Camp Camp. She's also an ADR Writer, providing the scripts for Kemono Friends, Bloom Into You, Tada Never Falls In Love, City Hunter: Shinjuku Private Eyes, and Love Stage!!! to name a few. To learn more about Marissa, check out her website at www.MarissaLenti.com or follow her on Twitter or Instagram (@MarissaLenti)!"
Vocamerica
VOCAMERICA is a certified Fan-Produced VOCALOID concert event featuring Western VOCALOIDS and Vocal Synths. The project is the creation of Virginia-based VOCALOID producer EmpathP. The goal of VOCAMERICA is to educate and entertain fans of this ever-growing musical phenomenon with emphasis on the more uncommon Western VOCALOIDs. This is achieved through providing live holographic concerts, lectures, and workshops to conventions and expos all over the world.
Tia Ballard
Raised on generous helpings of wacky cartoons, this Southern blonde goofball works in the animation industry as an actor, writer, and director. With over 150 animation and video game roles under her belt, plus writing and directing, she is well trained in the art of not sleeping!
Most recently, Tia has been announced as Rinko Yamato in the hit show "My Love Story". A few other roles include: Happy the Cat (Fairy Tail), Nanami (Kamisama Kiss), Beast (Black Butler: Book of Circus), Yoshino/Yoshinon (Date A Live), Hannah (Attack on Titan), Marron, misc (Dragon Ball Z, Kai, Xenoverse), Aligura (Blood Blockade Battlefront), Amira (Rage of Bahamut), Miss Becky (No-Rin), Tifa Lockhart (Screwattack Death Battle), Misora (Sky Wizards Academy), Peashy (Hyperdimension Neptunia: The Animation), Mizore (Rosario + Vampire), Porche, young Zephyr (One Piece), Chiho (The Devil is a Part-Timer), Hibana (Deadman Wonderland), Shao May (Fullmetal Alchemist: Brotherhood), Eris (Cat Planet Cuties), Rea (Sankarea), Hare (Guilty Crown), Megumi (Shiki), Kusano (Sekirei). Plus many others!
Whew! Here are some quotes.
"Tia is a good person and if you don't love her you're probably a jerk."-Tia's best friend
"So, Tia dresses up like Mickey Mouse or something at these conventions? I don't get it." -Tia's brother
"Tia is delicious!" -A cannibal
Twitter: @tiatoony
Chuck Huber
Chuck Hubers most recent anime roles are Android 17, Emperor Pilaf and Kibito in Dragon Ball Super, Kurogiri in My Hero Academia, Jajuka in Escaflowne, Kuro in Servamp, Kuniharu in The Disastrous Life of Saiki K, Asanaga in Endride, Kyūta's Father in The Boy and Beast, Tony Stark in Death Battle, and Jason the Toymaker in CreepyPasta. Chuck Huber started acting in Anime in DBZ. Since then he has voiced hundreds of characters including Hiei in YuYu Hakusho, Stein in Soul Eater, Kululu in Sgt. Frog, Mohji in One Piece, Shou Tucker in Full Metal Alchemist. He has been a writer on Hetalia, Sgt. Frog, Baccano, Spice and Wolf, Strike Witches, Dragonaut and Skip Beat!
Video games Chuck has contributed voices for include Borderlands II, Ghostbusters, The Walking Dead, Aeon Flux, DBZ, Smite, The Killing Floor… among others. As a filmmaker Chuck has acted, produced, written or directed for Arbor Day – The Musical currently on Amazon Prime, Prince Adventures, The Troubadoors, The Fragility of Seconds, The Mechanical Grave, Odd Man Out among others. He began acting in Chicago at the Goodman Theater, Court Theater, Steppenwolf Theater after graduating from DePaul University and continues to work on stages in the Dallas/Fort Worth area. He also plays Dr. McCoy in Star Trek Continues; Dean Hansen on Season 2 of American Crime on ABC and Detective Swinton in the The Harrowing.
Zack Storch
Sci-fi / Fantasy author and game designer Zack Storch competed on the major reality TV show "King of the Nerds." On the internationally broadcast show, his passionate statements about nerd culture made him a fan favorite to many, while others like podcaster Rob Cesternino have called him "the best reality TV villain since Russel Hantz." He has created two card games: "Planar Catastrophe," featuring art from the adaptation he wrote of his novel, "Za'nar: Impossibility," for the globally-popular MMORPG "Adventure Quest Worlds," and "The Town of Roshamberg," a tactical, rock-paper-scissors inspired, fantasy card game with 24 quirky characters. A presence in the World of Warcraft fandom, Zack is in the World of Warcraft 10 year anniversary documentary, "Looking for Group." In addition to writing and card games, he is currently developing an RPG platformer video game with unique two-character controls. You can find Zack on his Verified Facebook Page, "Zack Storch," on Twitter @Zadck3, and learn about his writing and game design projects at VoidSaga.com.
Greg Ayres
Greg Ayres has been blasting his way through 2019! With over 290 credits to his name, he has managed to play a variety of characters that are almost as colorful as his hair. He was thrilled to make his second appearance in the DragonBall universe in DragonBall Super as Frost, and equally excited blasting bugs as Geo in Sony Picture's Starship Troopers : Traitor of Mars. Some other recent roles include Jiro in Concrete Revolutio, Sho Utsumi in SSSSGridman, Ryuuou Edogawa in Doreiku, Koji Koda in My Hero Academia, and even makes an appearance as Popuko in Pop Team Epic. He is proud to be a part of the new "Pink Harvest" productions for Sentai Filmworks, in the roles of Izumi Sena in Lovestage, and Yabase in Hitorijime My Hero. This year he was also given the opportunity to reprise one of his all time favorite roles as Son Goku in Saiyuki Reload Blast. Some other recent favorites include Nagisa Haruki in Free, and Free Eternal Summer, MonoKuma in Danganronpa, Clear in Dramatical Murder, and Doug in Gangsta, Yu Nishinoya in Haikyu, Zenji Marui in Food Wars, Ganta Igarashi in Deadman Wonderland, Heihachi Hayashida in Samurai 7, and Kouichi Sakakibara in Another. Some of his all-time favorite roles include Son Goku in Saiyuki, Chrono in Chrono Crusade, Kaoru Hitachiin in Ouran High School Host Club, Youhei Sunohara in Clannad, Yuki in The Wallflower, Leo in Ghost Stories, Satoshi Hiwatari in DNAngel, Kaworu Nagisa in the Director's Cut of Neon Genesis Evangelion, Tomoki Sakurai in Heaven's Lost Property, and Negi Springfield in Negima.
When he's not in a booth with headphones on, you can usually find him sporting headphones behind "the decks" at many a music event. A veteran nightclub DJ of many years, he has jumped at the opportunity to play music and organize late night dances at many of the conventions he attends. Greg is also a member of Project BECK, who perform music from the anime Beck Mongolian Chop Squad, and has had a blast reliving the music from that show with his friends. Thrilled to be able to share his love of music with anyone willing to listen – from packed rooms at anime conventions, to the legendary stage of The Knitting Factory (NYC), he's always ready to make a little noise.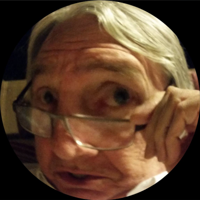 R Bruce Elliott
R Bruce Elliott has been a professional actor for longer than probably 99% of you reading this have been alive, working in theatre, film (JFK, Fletch Lives), TV (Barney & Friends, Walker, Texas Ranger), commercials, radio, etc. He started dubbing voices for anime at Funimation in 2003 and has continued ever since, having performed almost 180 roles in approximately 160 anime shows and movies. From his first role as the bumbling detective Richard Moore in Case Closed, he has become known for his range and versatility in shows such as Samurai Seven, Full Metal Alchemist, Black Butler, Dragonball Z Kai, Attack on Titan, Space Dandy, Fairy Tail and One Piece. He can also be heard in movies like Empire of Corpses and Dragon Ball Z: The World's Strongest, plus numerous video games such as The Walking Dead: Survival Instinct, Aeon Flux, Orcs Must Die (1 & 2), Borderlands 2, and eight different games in the Dragon Ball Z series as the fearless but brainless Captain Ginyu of the Ginyu Force.
Quinton Flynn
Quinton Flynn is beloved globally as Axel/Lea from the Kingdom Hearts game series along with Raiden from Metal Gear Solid 2, 4 and Rising Revengeance (for which he received a Best Actor Award). Fans Love Flynn as: Kon – Bleach, Iruka Sensai – Naruto, Reno – Final Fantasy, Jhin – League of Legends, Timon – Timon & Pumbaa, and many others! Quinton's Classic Legacy Characters: Micky Mouse, Spider-Man, Venom, Human Torch, Jonny Quest, Gollum and too many others to list, feature in his solo stand up/improvisational Q&A panels which include celebrity impressions, song and audience participation.
Flynn seamlessly shape shifts from Silver The Hedgehog in the Sonic game series and as Dr. Krankcase – Skylanders: Trap Team, also lending his vocal gymnastics to – Star Wars: The Old Republic, Avatar The Last Airbender, Crash Bandicoot, Mass Effect, World of Warcraft, Batman Arkham City Origins, Lord Of the Rings and Pirates of the Caribbean. Coming Soon: his twisted IRISH Hitman Sir Henry Cooldown: No More Heroes 1, and 2, reappears in the 3rd installment (dropping in 2020). PLUS: Fan Favorite Sheldon Lee from My Life As A Teenage Robot is on the rise with an internet resurgence of interest in that Nickelodeon animated gem! So, Get In Like Flynn!
John Stocker
John Stocker has been a recognized force in the acting industry for over 5 decades. He began his career as an on-camera performer, working with the likes of John Candy, Dan Ackroyd, Rick Moranis, Gilda Radner, Eugene Levy, Martin Short and William Shatner, before settling solely, but comfortably, into the off-camera world, where he has voiced many thousands of commercials and hundreds of animated characters. A lot of you will recognize some of his classic roles – 'Beastly' in Care Bears, 'Longarm' in COPS, 'Toad' in Super Mario Brothers,  the 'Stay-Puft Marshmallow Man' in The Real Ghostbusters, 'Newton Gimmick' in Teddy Ruxpin, 'Creed' in X-Men, 'Basil' in Babar, 'Thompson' in Tin-Tin, 'Ultron' in The Avengers and 'Mr. Owl' in Franklin amongst countless others like the upcoming 'Jesse' in (the soon to begin recording) Chloe's Cup Café.
Over the years, John diversified his career to include voice casting, voice coaching (both commercial & animation), demo production, and the discipline that keeps him busiest, voice directing. He's been at the helm for dozens of productions, including 'Totally Spies', 'Caillou', 'Fugget About It', 'Redakai', 'Mike the Knight', 'Martin Mystery', 'Beyblade', 'Medabots', 'Ella the Elephant', 'The Magic Hockey Skates', 'Rob the Robot' and of course, the one that started his voice directing career, the original English language dub of 'Sailor Moon'. Currently, John completed casting and began voice directing 'Finny the Shark' for Super Simple (Let's all sing 'Baby Shark' together shall we?) and for 'Brave Bunnies' for Glowberry. John lives a couple of hours' drive from Toronto in eastern Ontario's wine region, Prince Edward County, with his wife, Tara. He has 3 children, J.J., Myles and Bailey.
Whitney Rodgers
Whitney Rodgers is a Voice Actress, model and singer best known for her roles as "Meiko Shiraki" in Prison School and "Yozora" from Haganai and Hagani NEXT! . Whitney has just recently been announced as "Lotta Hart" in FUNimations "Ace Attorney" and has played many other characters including: "Margaret" in One Piece, "Artemis" from Maria the Virgin Witch, "Amelia Evans" in Freezing Vibration, and more. Whitney has also lent her voice to SMITE for the playable characters of "Ordo Solarus Amaterasu" and "Leona Genesis Jet Pack Fighter." When she is not actively recording voice-overs, Whitney enjoys: going to the gym, drinking gallons of coffee, watching cutthroat kitchen, playing Tetris Attack, and giving her cat Chihiro too much attention. You can follow her on Instagram: Whitney_Rodgers_Model or on Facebook: Whitney Rodgers Voice Actress.
Mallorie Rodak
Mallorie Rodak is an American voice actor affiliated with FUNimation Entertainment and OkraTron 5000 who has appeared in over 75 anime shows and movies. She was nominated for Breakthrough Voice Actress of the Year in 2014 by Behind the Voice Actors.
Mallorie's best known voices include Yukino (Fairy Tail), Yuki Mori (Star Blazers), Finè (Izetta), High Elf Archer (Goblin Slayer), Rosweisse (High School DXD), Orsola (A Certain Magical Index II), Great Sage (That Time I Got Reincarnated as a Slime), Solution Epsilon (Overlord), Utako (Hinamatsuri), and Nebra Silva (Black Clover).Other notable roles include: Enishida (One Piece), Adrian Andrews (Ace Attorney), Kotoe Kinukawa (Boogiepop), Kyoh Goshoin (Netoge), Minami (Tokyo ESP), Queen (Magical Girl SpecOps Asuka), Shiwahime (Hanebado!), Black Lizard (Rampo Kitan), Miyuki Kujou (Shomin Sample), Yamato Toune (Ultimate Otaku Teacher), Lasithi (Dimension W), and Kinuha (Noragami). If you didn't catch any of those shows, her other voice acting credits include more than 50 other anime shows and movies, including Tokyo Ghoul, My Hero Academia, Kino's Journey, Chio's School Road, Garo: Vanishing Line, Assassination Classroom, Noragami, Akiba's Trip The Animation, Seraph of the End, Katana Maidens, KanColle: Kantai Collection, Bikini Warriors, Heavy Object, Selector Spread Wixoss, Riddle Story of Devil, No- Rin, A Centaur's Life, and Keijo!!!!!!!!, among many others.
Outside of the wonderful world of anime, you can hear Mallorie as the voice of Da Ji in the video game Smite, Alicia in the game Dawnstar, or Agatha on the podcast The Dungeon Booth. You may also know Mallorie's voice from her commercials for Pizza Hut, Jeep, American Heart Association, Metro PCS, and Albertsons, to name a few brands. Mallorie is represented by Mary Collins Agency for voiceover and on-camera work. Follow Mallorie at @mall0rie on Twitter and @mmmallorie on Instagram and be sure to request her for your next convention.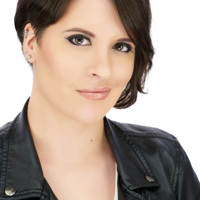 Morgan Berry
Morgan Berry is a voice actor best known for her work in various anime shows, movies, video games, and web series. Some of her most notable roles being in "My Hero Academia", "Love Live! Sunshine!!", "One Piece", "KanColle", "Touken Ranbu", "Hyperdimension Neptunia", "Tokyo Ghoul", "Riddle Story of Devil", "ēlDLIVE", "Show By Rock!!", and the award winning film "The Boy and the Beast." Her most notable video game titles include "Marvel Avengers Academy", "Smite", and "Freedom Planet 2". In addition, she voices for a variety of web series including Team Four Star's "Final Fantasy VII: Machinabridged", ScrewAttack's "DEATH BATTLE", and the lead role of Eris in "Gods School". On top of voice acting, Morgan is a singer and YouTube Personality under the name "The Unknown Songbird" with over 6 Million views in total.
Gigi Edgley
Gigi Edgley is an internationally renowned actress originally from Australia. Edgley has starred in countless film and television series including FX's Feud, USA's The Starter Wife, Enuattii: Face off Designer's latest feature, Diminuendo, Rescue Special Ops, Tricky Business, SyFy's Showdown at Area 51, Quantum Apocalypse, Carlotta, Newcastle, Black Jack, Peacekeeper Wars, Stingers, Secret Life Of Us, Beastmaster, Lost World, Water Rats, Day of The Roses, Star Trek Continues and Nexus.
Additionally Edgley has an extensive history with The Jim Henson Company beginning with her popular role as Chiana on the company's critically acclaimed sci fi cult series, Farscape in which she starred for over five years. Gigi stole the hearts of sci-fi enthusiasts. She was originally cast as a guest star for one episode, but quickly captured the attention of the Farscape writers, producers and the fans alike. The mischievous Chiana became one of the most popular, and at times controversial characters in the series. The SyFy Channel and The Jim Henson Company also asked her to host Jim Henson's Creature Shop Challenge.
Recently Gigi also helped crowd fund over $101700 for The Circuit. Edgley's team additionally raised over $44,000 on Kickstarter to fund a sci-fi short called Hashtag. They are planning to take it to Sundance, Cannes and Toronto film festivals. Gigi was nominated for the Film's Critic's Circle awards for best lead actress in the feature Last Train To Freo, the SyFy Genre Award for Best Supporting actress, the Saturn Award for Best Supporting Actress in a television series and Maxim Award for Sexiest Space Babe.
Gigi has a long list of theatre credits as well that include: Kill Everything YouLove, 4.48 Psychosis,The Rover, Boy's Life, Romeo And Juliet, Road, Picnic At Hanging Rock and Les Miserables. She also recently sung at Stan Lee's Birthday and was selected for the Women of Sci-Fi book by Denny's Illic. Edgley is also a recording artist, creator of original comic books, director and producer. She earned a Bachelor of Arts degree from the Queensland University of Technology after entering in the auditions alongside hundreds of other candidates. Check out her website at: GigiEdgley.Com
See past guests:
Past Guests
,
2015
,
2014
,
2013
,
2012
Convention Hours
| | | | | |
| --- | --- | --- | --- | --- |
| Dealers & Artists | | | Events & Panels | |
| Thursday | TBA | | Thursday | TBA |
| Friday | 1pm - 8pm | | Friday | Noon - 1am |
| Saturday | 10am - 6pm | | Saturday | 10am - 1am |
| Sunday | 10am - 4pm | | Sunday | 10am - 5pm |
Masquerade
Our masquerade will be the best opportunity to show off your costumes and see some awesome, talented people. We have excellent judges, and wonderful competitors. We do everything we can to make your costumes look excellent. Do you want to compete? Get the full cosplay contest details first. Online signup is only open when the con is between 60 and 10 days from now. You can sign up at the con until we're full.

Exhibit Hall
Our exhibit hall will feature some of the most awesome vendors ever, with tons of anime swag to take home. Dealers will be selling everything you can imagine, from costumes and corsets to pocky and DVDs, you'll be able to find some awesome stuff in our dealers room. We also have several artists selling their own handmade stuff, from chain-mail armor to buttons.
Video Games
Our video gaming area features 32" LCDs screens and more, with gaming tournaments happening all weekend. Last year we even had DDR machines, Pump-it-Up, and more, to give you something fun to do during downtime (like we have that!).

Tournament Information
Nightly Dances
We have several official, amazing DJs in our guest DJ lineup, including Party Monster DJs, Lucid Beats, and DJ Oso. We know how to break it down with awesome EDM dance music (hey, that's redundant!). Jumpstyle. Hardstyle. Techno. Trance. Maybe even dubstep? (If that's still cool by then). No stops and no bad DJs.
Formal Fantasy Cosplay Ball
As a special treat, our convention holds an annual fantasy ball. Admission is free to convention attendees with a badge. In addition, we will have professional formal dance lessons before the event begins, taught by an experienced dance instructor. For those without dates, we will even have our very own Date Auction on Friday afternoon, before the ball. Semi-formal outfits and above required for this exciting featured event.
AnimeCon.org's Fabulous Date Auction
Unrivaled by any other convention, AnimeCon.org's Fabulous Date Auction is your chance to win a date to the formal ball.... or several, if you're greedy. Join our sexy 15-con veteran host Dantes as they auction off other cosplayers to the highest bidder. Money goes towards improving the con, and 10% of all winning bids is donated to charity.
Concerts
AniMinneapolis features epic concerts with some awesome nerdy musicians like YTCracker. We have also featured musical intermissions and performances by other bands doing sci-fi and anime themed performances. In 2014 we excitedly feature Steam Powered Giraffe!
Maid Cafe
Our maid cafe is a fun experience similar to maid cafes in Japan - but much more suited to AniMinneapolis. Come, and be the king of your own maid world (you'll find out what this means!) (Note: Tickets can be purchased at the con. Snacks are included.)

Apply to be a maid or butler here.
Panels
AniMinneapolis has tons of panels, submitted and created by attendees like you. Talk about favorite shows, compete in homemade game shows, learn stuff, and more! Everything you love, from Lolita and Dolls, to Homestuck, Hetalia, and Pokemon, we'll have it. Panels can be run by fans about their favorite subjects, they could be organized by our staff, or they could be hosted by our very own guests of honor. Want to run a panel? Go to the event submission page.
Cosplay
We are excited to feature tons of cosplay events, in addition to the mainstage masquerade cosplay competition, including photoshoots, meetups, panels, and much more. We schedule meetup/photoshoot times for different fandoms to gather in their outfits, and we have a hall costume contest you can compete in to win free admission for next year. If you are looking for the masquerade, check out the cosplay info page.
ConSweet
We provide a wonderful ConSweet filled with free snacks, ramen, and rice all weekend. To help you get through the convention filled with energy, our ConSweet provides congoers with unlimited rice, ramen, and soda throughout the entire weekend. Please clean up after yourself.
Meetups
Meetup with people who like the same stuff as you. Whether it's Ball Jointed Dolls, Lolita Fashion, Kingdom Hearts, J-Pop, or whatever, you'll make friends here.
Autographs
We have a ton of awesome guests and of course you can have their autograph. Autographs from most of our special guests are free, so bring your favorite DVD to get signed (no bootlegs, please). Every year we try to have a list of guests that you may not otherwise ever get a chance to meet, so we hope you'll come out and say hi to them!
Tabletop Gaming
We are very proud to feature Gnome Games as hosts for our tabletop gaming room. Every year our tabletop gaming room includes collectible card games, various board game tournaments, and more.
Anime Screenings
Every year AniMinneapolis has a room dedicated to streaming anime. This is a chance to relax and catch up on what's new in the world of anime, or even discover a classic show that you might fall in love with.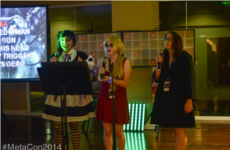 Karaoke
Karaoke is huge in Japan and we think it should be a staple at conventions too. Come to the Karaoke Krypt and sing with your fellow anime fans. We have a huge library of music for you to choose from. Be sure to come by and hang out with us. Sometimes we will be playing AMVs before Karaoke sessions start.
Room Parties
Room Parties are not official events of AniMinneapolis. Attendees can host parties in their hotel room during the convention. These are often fun social or anime-themed events. Learn More.
Page Mage Library
Looking to take a break from the hustle and bustle of the convention? Longing for a quiet place to curl up and relax with a nice book? Join the us at the Page Mage Library, a traveling collection of manga, comics, and graphic novels. Come in, grab a book, take a seat, and unwind. Whether you pick up an old favorite or discover something new, there is an adventure waiting for you at the Page Mage Library. Do you have books you just don't read anymore? Bring them to us! We will take your books on tour across the country, where they can be shared with and enjoyed by many people just like you!
Events run from Friday 10am through Sunday around 6pm. Want to run an event?
Click here for details.
Panels and Other Stuff
Every year we have a ton of panels submitted by attendees, in addition to panels and events that are run by our staff. The actual full list will be published about a month prior to the convention, and it usually includes over 100+ events.
Formal Ball and Dance Lessons
Panels about shows like Pokemon, DBZ, Yu-Gi-Oh, Etc
Often we have Pokémon Tournaments
Yaoi and Yuri or other 18+ Panels
Our fabulous Date Auction
ConSweet with free ramen, Mountain Dew, Etc
Voice Acting Lessons, Tips, Etc
Lolita Fashion, BJDs, and other cultural panels
Karaoke and AMV Showings
More panels and events are being added regularly. Do you want to run one?
Click here for details.
Vendors for AniMinneapolis 2021
BOOTH4

40x10

Purple Plum Inc

40x10

Anime Crew LLC

40x10

Far East Emporium

40x10

Blade daddy

40x10

Cardz Xtcetera

40x10

Lunar Toy Store

30x10

Jedi Master's Toys

20x10

Armory Quest

20x10

Elysium Armory

20x10

Jukebox Imports

20x10

Fragmented Nostalgia

20x10

Sakura's Blossoms

20x10

Pop Heart Studios

20x10

Bluewater LLC

20x10

BIBISAMA

20x10

Foam Brain Games

20x10

Xenomorphic Press LLC

20x10

JPNTOYS

20x10

Ranelynn Graphics

20x10

Adam Swanson Art

20x10

PokePalooza

20x10

Nuclear Mind LLC

10x10

Culture

10x10

National Mars Day, LLC

10x10

Color Street

10x10

Simply Passe'

10x10

The Pin Siblings

10x10

Andromeda Attire

10x10

City Morgue

10x10

Sagemoon Arts

10x10

Velxeno

10x10

The Game Changers

10x10

Einonoprints

10x10

WINK WARE

10x10

Ark Studio

10x10

Creative2Bit

10x10

JimboBox Studios

10x10

Modern Mailleworks

10x10

DaSueDragon Designs

10x10
Artists at AniMinneapolis 2021
Adorably Kowai
APRILAPIN
ASH
Babirousa
Black Belt Beads
BoldEgoist
Brendio Art
BritandBran
Cagey Comics
Claire Doolittle Illustration + Chelbizzaro
CONKY TONK
Cosmically Created Art
Craft Quest
cricketbat
Custom Processing Unlimited
deckitout
Delcee Art
Devine Dice And Doodads
Elijah Nikolai
Elver
Evening Shadow
Evening Star Court
Faecakes
GinmaART
Jackelope
JBlake Design
JetFalco
KaijuJUNGLE
kaitpaint
KaseySaus
Kiiyame
Latabubble
Lemon Penguin
Lil Taurus
Lucid
maracuyas art
Midgart
Mighty Pegasus Art
Moneco Arts
Monostache
Mosama
NC ILLUSTRATION
Penelopeloveprints
Prismafire LLC
Ruby Truffles
SaltyPuppy Studios
Scout Bennett Art
Sculptural Renaissance
shadizilla
SnowWhiteBirdie
Studio Shim
Sugarpucks
The Lonely Box
The Lumière Atelier
The Madcat Studios
the new meme
The Starrkeeper Cafe
Tippyrabbit
ToniRenea Art
The AniMinneapolis Dealer's Room is an epic place to find all your favorite
anime
merchandise. Vendors will be selling things ranging from custom-made outfits, to plushies, to DVDs, to comics, and everything else in between.
Photography is generally not permitted in the dealer's room, to prevent people from stopping in the middle of aisles and making it hard to get around. Excessively large props will typically not be allowed in the dealer's room. AniMinneapolis enjoys giving attendees the flexibility to bring most reasonable sized props (smaller than you) into the vendor room, and we ask that you respect other attendees by being mindful of props and large costume pieces.
For additional information about becoming a dealer,
click here
.
The artist alley is a place to meet artists, buy handmade crafty-things, see beautiful works of art, get commissions, and buy cool artsy things! Come to the AniMinneapolis artist alley to see some really cool and unique art works, and possibly even commission your own.
Becoming an Artist Alley Participant
All of our artist alley tables are sold on a first-come-first-serve basis unless we are given other reason to reject you (ie: previous rule-breaking). Tables will be 6'x30", depending on what the hotel has available. This is subject to change in future years.
Artist's Alley Policies
Any objectionable content must be limited to viewers 18+ with proper identification. Anyone found selling objectionable content to minors may have their table revoked.
Artwork must have significant originality to meet copyright laws. EG: eyeballing or tracing artwork and selling it is not permitted.
Work that is not created by the table owner (manufactured plushies, buttons, etc, that you didn't make either yourself or in collaboration with another) can not be sold as an artist - these are items that only dealers can sell.
Only two chairs are allowed at each artist alley table, and your work must not exceed the space allotted to your table. While multiple artists may share a table, they must not exceed the space allotted.
Artist's Alley is going to be in a room that is locked at night.
We are not responsible for anything lost or stolen.
Rules may be amended or altered by AniMinneapolis staff at any time, and decisions by AniMinneapolis staff are final.
Any questions can be directed through our
contact form
.
COMPLETE RULES and HOURS: are the same as
the rules and hours for dealers
.
For Potential Artist Alley Members
By registering online, you agree to these terms and conditions.
Electricity is $75.
Check this page to see if space is available.
Click here to get notified
whenever tables become available.
The artist alley is a place to meet artists, buy handmade crafty-things, see beautiful works of art, get commissions, and buy cool artsy things! Come to the AniMinneapolis artist alley to see some really cool and unique art works, and possibly even commission your own.
Becoming an Artist Alley Participant
All of our artist alley tables are sold on a first-come-first-serve basis unless we are given other reason to reject you (ie: previous rule-breaking). Tables will be 6'x30", depending on what the hotel has available. This is subject to change in future years.
Artist's Alley Policies
Any objectionable content must be limited to viewers 18+ with proper identification. Anyone found selling objectionable content to minors may have their table revoked.
Artwork must have significant originality to meet copyright laws. EG: eyeballing or tracing artwork and selling it is not permitted.
Work that is not created by the table owner (manufactured plushies, buttons, etc, that you didn't make either yourself or in collaboration with another) can not be sold as an artist - these are items that only dealers can sell.
Only two chairs are allowed at each artist alley table, and your work must not exceed the space allotted to your table. While multiple artists may share a table, they must not exceed the space allotted.
Artist's Alley is going to be in a room that is locked at night.
We are not responsible for anything lost or stolen.
Rules may be amended or altered by AniMinneapolis staff at any time, and decisions by AniMinneapolis staff are final.
Any questions can be directed through our
contact form
.
COMPLETE RULES and HOURS: are the same as
the rules and hours for dealers
.
For Potential Artist Alley Members
By registering online, you agree to these terms and conditions.
Electricity is $75.
Check this page to see if space is available.
Click here to get notified
whenever tables become available.